Items that should not be missing in your holiday suitcase

Whatever your holiday destination may be, you're bound to travel to your holiday destination with some summery outfits. What do you take with you? These items are your essentials for this summer vacation.
Shorts
Shorts cannot of course be missing. What do you choose? Do you want a jeans shorts or a slightly more dressed version of the shorts? It is of course depending on your destination which is the best choice for you. There is enough choice in color; do you go for safe navy or black or do you opt for indigo or white?
You can find our shorts here.
Comfy t-shirt
On holiday you can let loose with prints on your shirt or polo and color, especially color! Because your holiday tan looks extra cool with a colored shirt. Choose natural fabrics, such as cotton and viscose, preferably with a little stretch in it, so that the shirts are very comfy.
View our t-shirts and polos here.

Short-sleeved dress shirt
Do you still want to be a little dressy during your vacation? Then choose a dress shirt with short sleeves. This way you have that dressed up feeling, but you are not feeling hot.
View our short sleeve shirts.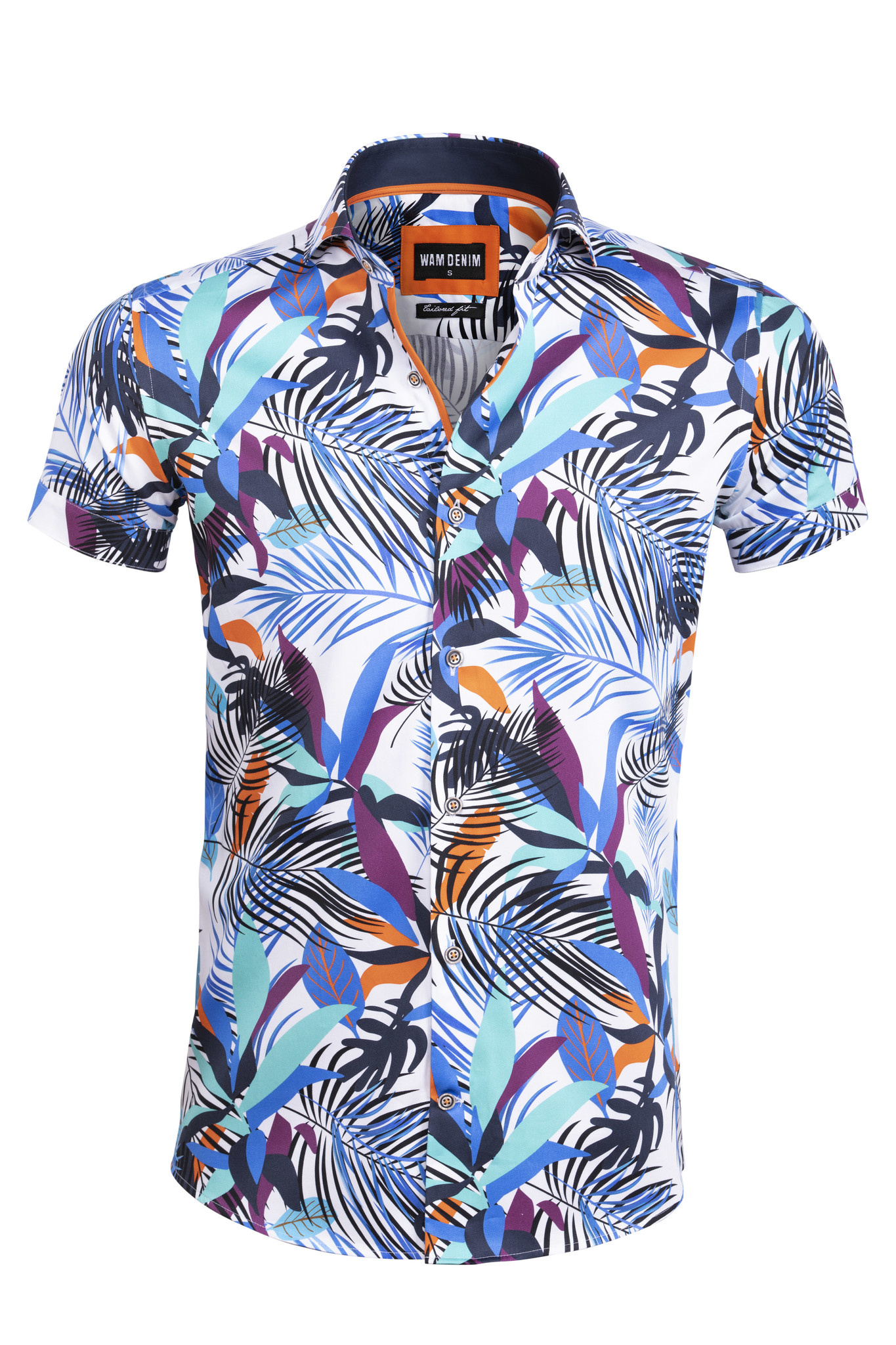 Packing clothes in your suitcase: fold or roll?
It remains a nightmare; packing your suitcase. Because how do you get everything neatly in and neatly out again? It is said that you better roll your clothes than fold them. Then you get less creases and the clothes takes up less space in your suitcase. Maybe try this method this summer?
View a handy video about rolling up your clothes here
You will certainly have a great holiday with these items. Enjoy it!
Shop the look: